Meet Our Finalists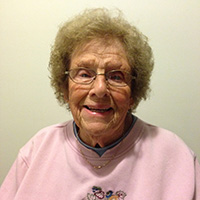 Betty Duffy
Nominated By: Dawn Stillwagen
Location: Allentown, PA
Betty Duffy has been a volunteer with Meals on Wheels of Lehigh County since the program first began in February of 1971. At ninety-one, she is one of only two remaining "original volunteers," volunteering on the same route for forty-six years. With this level of dedication, it's not surprising that Betty has accumulated some remarkable statistics with the Meals on Wheels program: 34,332 miles driven; 4,476 hours logged; over 26,000 visits made; and more than 52,000 meals delivered. Betty's dedication to Meals on Wheels was recognized when she won the Meals on Wheels Association of America Volunteer of the Year award in 2012. When she is not volunteering with Meals on Wheels of Lehigh County, Betty helps her daughter deliver Meals on Wheels and grocery shop for individuals in Northampton County and actively volunteer at the Whitehall Food Pantry. She is an assisting minister at St. John's Evangelical Lutheran Church where she also sings tenor in the church choir, and is long-standing donor at Miller Keystone Blood Center, where she has given over twelve gallons of blood to date. For fun and for exercise, she bowls weekly with friends and family.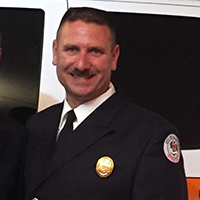 Matthew Brett
Nominated By: Courtney Loeb
Location: Lenhartsville, PA
Matthew Brett has been a Kempton Fire Company volunteer for 30 years, currently serving as Fire Chief. He is employed as a Paramedic Supervisor for the City of Allentown and is a member of the Lehigh County Special Operations Team, an elite group that specializes in technical rescue. Matthew serves as a medical task force member for PA Company 3 as well as an instructor for the PA Department of Health. He is also active with The Boy Scouts of America. During a recent incident, Matthew rappelled down a ravine of the Appalachian Trail to begin patient care of a young hiker who fell off a 50-foot cliff and continued to tumble an extra 200 feet striking multiple boulders and trees. The rescue lasted eight hours, resulting in the successful rescue of the young man, who continues to hike the Appalachian Trail thanks to the heroic efforts of Matthew.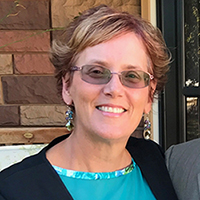 Barb Martucci
Nominated By: Jillian Williams
Location: Allentown, PA
When her niece, Sarah, was diagnosed with leukemia in 2009, Barb Martucci sent Sarah a package with small gifts to open each day to brighten her spirits while in the hospital. Sadly, Sarah lost her battle to cancer in August 2010, inspiring Barb to create a non-profit organization in Sarah's memory, Smiles by Sarah. Barb's mission is to bring smiles to the faces of those who are struggling, by donating Cheer Chests to local hospitals - boxes filled with 10 comfort items designed to be opened one day at a time by patients suffering due to cancer or other serious illness. To date, Smiles by Sarah has donated nearly 450 Cheer Chests to patients in the Greater Lehigh Valley area. In addition to Cheer Chests, Barb, along with Sarah's parents Shelly and Bill Kuti, stuff nearly 80 backpacks with school supplies every fall. The "Tools for Schools" backpacks are donated to local elementary schools for children in need, to honor Sarah's kindness and dedication as a schoolteacher.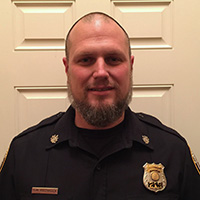 Officer Scott M Rothrock
Nominated By: Officer Donald J Stratton III
Location: Catasauqua, PA
In 2015, Officer Scott Rothrock of the Borough of Catasauqua was dispatched to be on the lookout for a vehicle driven by a suspect who had attempted to fatally wound his girlfriend. A foot chase with the suspect who was carrying a large butcher knife ensued. Officer Rothrock attempted to subdue him with a taser, which had no effect. The suspect ran at Officer Rothrock and began stabbing him on the left side of his body multiple times until he was shot by officers. Officer Rothrock sustained multiple injuries to his left side and hands from trying to grab the blade of the knife and stop the suspect. He has been through multiple surgeries along with rehabilitation to get full function of his shoulder and hand and had an implant put into his back, which helps with the pain and numbness. Unfortunately, these injuries do not give him feeling sensation back and will prevent him from returning as an officer. He retired his uniform and badge in February 2018. Officer Rothrock sacrificed his career to save the lives of many others potentially threatened by this suspect, and continues to be a hero to his family, community, and fellow officers.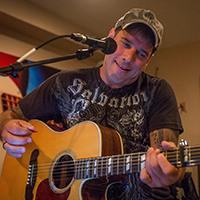 Scott Marshall
Nominated By: Wendy Desch
Location: Allentown, PA
Scott Marshall goes above and beyond to donate his time, talent and energy to raise money for various causes and organizations including, but not limited to, Pediatric Cancer Awareness, American Foundation for Suicide Prevention, National Alliance on Mental Illness, Muscular Dystrophy Association, Autism Awareness, Children's Alzheimer's Research, Heroin and Opioid Awareness and various Veterans organizations. As a local, multi-award-winning musician with his two bands – Scott Marshall & Marshall's Highway and Scott Marshall & The Hillbilly Souls – Scott and his band mates value the importance of giving back to the community. He has performed at over 100 benefits and causes that have raised hundreds of thousands of dollars and awareness for these non-profit organizations and anyone in need. While rocking the Greater Lehigh Valley area with his musical talents, Scott recently battled and continues to battle health issues of his own after being diagnosed with kidney cancer and having surgery to remove a stage 3 tumor. Regardless, his faith, humble heart, and determination kept him on stage, even while recovering from surgery, to perform at various charitable events including a summer concert for the Lehigh Valley Children's Hospital's New Infusion Center and the Pediatric Cancer Foundation of the Lehigh Valley.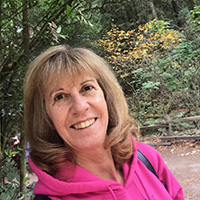 Donna Jacobsen
Nominated By: Chuck Deprill
Location: Orefield, PA
Donna tells her story of helping her daughter battle addiction in H.O.P.E (Heroin Opioid Prevention Education), a program developed to respond to the region's heroin and opioid epidemic. In an effort to create awareness among the community, teachers, administrators, and parents Donna makes regular appearances at H.O.P.E presentations throughout area schools to advocate and answer questions related to her experience. Recently, Donna received the Unsung Hero Award in June from the Caron Treatment Centers, and the Louise Wright Family Award for her work with the Center For Humanistic Change (specifically H.O.P.E ) at the Volunteer Center's Breakfast of Champions. She has participated in many town halls, forums, and roundtable discussions with Gov. Wolf and various members of the Dept of Drug & Alcohol Programs. She also spoke at the PA Hope Caucus "Day Of Hope" Rally in Harrisburg and participated in a forum with Attorney General Josh Shapiro in which she brought parents from the support group that she leads to tell their story. She has also organized and participated in events such as Sound Out Against Heroin, Wheels Up For HOPE, hosted screenings of the Anonymous People and Generation Found, and is currently on the Family Education Committee for Rally in the Valley. Donna is a dedicated person to a wonderful cause who rarely says no to helping.